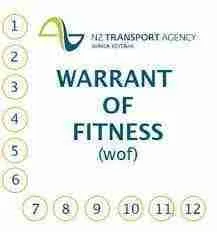 Warrant of Fitness, Rolleston, Christchurch NZ
WOF Christchurch
A warrant of fitness (WoF) is a regular vehicle inspection to ensure that your vehicle meets the required safety standards.
At HM Auto Electrical we are a registered service centre and provide an NZTA-certified Warrant of Fitness (WoF) that ensures you are legally compliant with NZTA inspection standards.
We also provide – Automotive, Agriculture, Marine: Fit-outs, Repairs and diagnostics, Air-conditioning, Battery's, Electrical harness upgrades & Braiding for Christchurch and the Canterbury Region
WOF Prices
Note: Bookings Only – We only take vehicles for WoF that have been booked in advance, so please use the booking form below.
Yes, we have a loan car available, just ask!
Light Trailer
$38.65
Inc GST
Full Vehicle Inspection
Affordable Rate
No Unnecessary Work
Heavy Brake Trailer
$44
Inc GST
✓ Full Vehicle Inspection
✓ Affordable Rate
✗ No Unnecessary Work
Light Vehicle
$74
Inc GST
✓ Full Vehicle Inspection
✓ Cars, Vans or Utes
✓ Loan Vehicle Available
Caravans
$57.50
Inc GST
✓ Full Vehicle Inspection
✓ Cars, Vans or Utes
✓ Loan Vehicle Available
For our WOF vehicle inspection, we will check:
Brake performance and condition
Wheel and tyre condition
Windscreen washers and wipers
Steering and suspension
Safety belts
Doors
Exhaust condition and performance
Occupant protection systems
Fuel system condition
Glazing
Lighting performance and condition
Towing connections
Mudguards and mud flaps
Structural condition
Speedometer
Want to talk to an expert auto electrician & mechanic?
If you live in New Zealand and have any questions about our Christchurch HM Auto electrical servicing workshop or any of our other products, just send us a message including your contact details and the nature of your enquiry. We generally respond the same day that a message is received.
Open Hours
Mon to Fri:
7:30 am - 5:30 pm
Sat: By Appointment
Hear what our customers have to say.