ELECTRICAL WIRING HARNESS SERVICE
What is a Cable Harness?
A cable harness, also known as a wire harness, cable assembly, wiring assembly or wiring loom, is an assembly of electrical cables or wires. The cables are bound together by a durable material such as rubber, vinyl, electrical tape, conduit, a weave of extruded string, or a combination of these.
If you want the quality you would expect from the dealership, but with a more personal and friendly atmosphere, you have found it
HM Auto Electrical - Automotive, Agriculture, Marine: Fit-outs, Repairs and diagnostics, Air-conditioning, Battery's, Electrical harness upgrades & Braiding for Christchurch and the Canterbury Region. We also sell high-quality automoitve parts & accessories throughout NZ from our online orders.
ELECTRICAL WIRING HARNESS SERVICE
We offer:
hanress/loom braiding service.
Labelling machine
Wire harness loom
Design and fabrication of wiring harness.
Source replacement EFI Connectors
Come to us for our electrical wiring harness service.  We will make sure your wiring is first class. After all, we are the Harness Masters.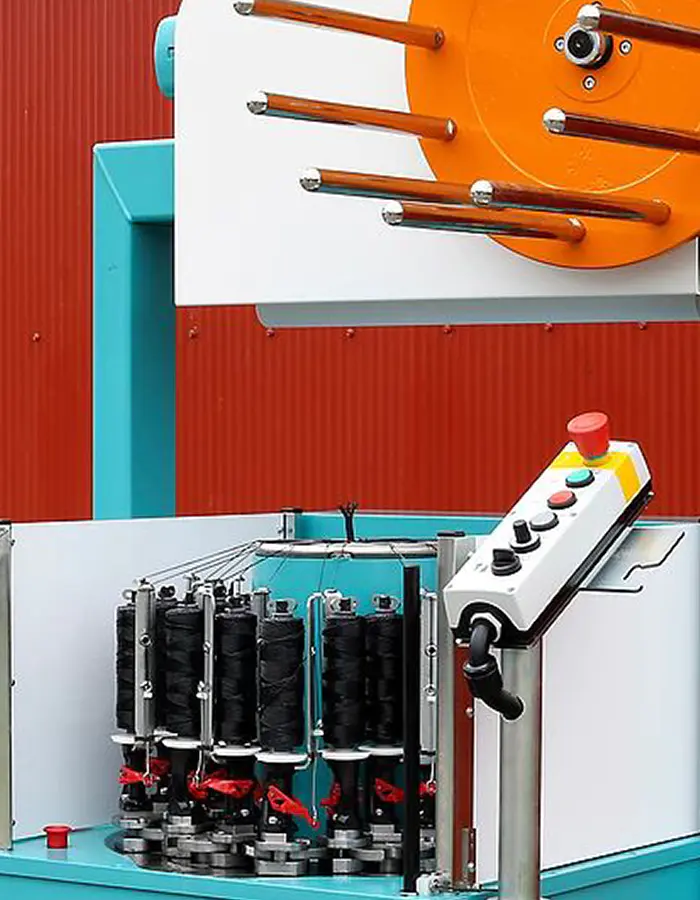 HARNESS BRAIDING
ELECTRICAL WIRE BRAIDING SERVICE
Braid is composed of PVC coated nylon threads woven tightly around an electrical harness/loom. Braiding is important for electrical harnesses as it extends the service life of harnesses by providing a protective layer from chafing, heat, oil, antifreeze, hydraulic fluid, cold flexibility, fire resistance, moisture and other wear and tear to electrical harnesses. It also provides a uniform surface.
We stock two High-Performance ranges of yarn: VN-4400S & VN-4000S. Vinyl coated nylon yarn performs at higher temperatures for extended periods while retaining the properties of high fire retardancy, abrasion and oil resistance. Meets MVSS 302, SAE J369, UL94 V-0 at 125 mL.
Effects of Common Vehicle Fluids
24 Hours at 200°F        VN-4400S/4000S
Grease 4 0                                         0
Motor Oil 10 w 30                              1
Battery Acid                                      2
Anti Freeze                                        0
Windshield Wiper Fluid                2
Hydraulic Fluid                                 0
Gunk                                                    0
Relative Abrasion Resistance    2           
Fluid Rating System
Abrasion Rating System    0 = No Effect
0 = No Effect    5 = Significant Embrittlement
5 = Significant Embrittlement
VN-4400S              VN-4000S

DIAMETER
0.28" (0.71 MM)     0.040″ (1.02 MM)

TENSILE STRENGTH
15 LBS (6.80 KG)      22 LBS (9.97 KG)

THERMAL PROPERTIES      
COLD FLEX TOLERANCE
-65°F (-54°C)            65°F (-54°C)

RECOMMENDED MAXIMUM SERV. TEMP.
280°F (138°C)          280°F (138°C)                                    

COLOUR RANGE            
YELLOW, BLACK

YELLOW, BLACK, GREEN,

RED, BLUE, ORANGE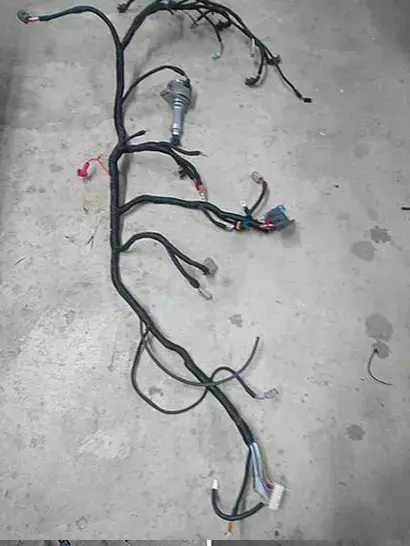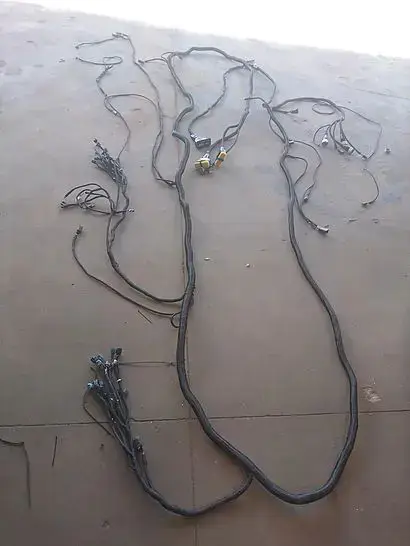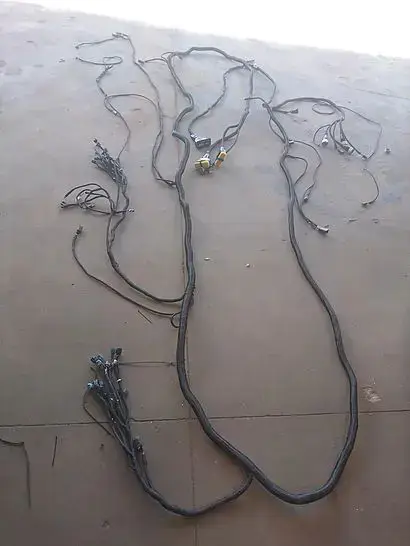 Hear what our customers have to say.
Great service. The team really know what they are doing I take a number of cars to them.
HM Auto Electrical have done almost all our auto electrical work from Utes to trucks. Michael's work is second to none, expertly completed and never had failures to any installations or work undertaken. He is a perfectionist and thorough where reliability is always been a mark of his. From professional wiring to compliant and safe electrical work, I am always happy to bring something over when we need it.
I had a WOF done on a small trailer today. The staff member I dealt with could not have been more pleasant. The WOF was very reasonably priced as well. I will go back and have no hesitation recommending them.
Want to talk to an expert auto electrician & mechanic?
If you live in New Zealand and have any questions about our Christchurch HM Auto electrical servicing workshop or any of our other products, just send us a message including your contact details and the nature of your enquiry. We generally respond the same day that a message is received.
Open Hours
Mon to Fri:
7:30 am - 5:30 pm
Sat: By Appointment